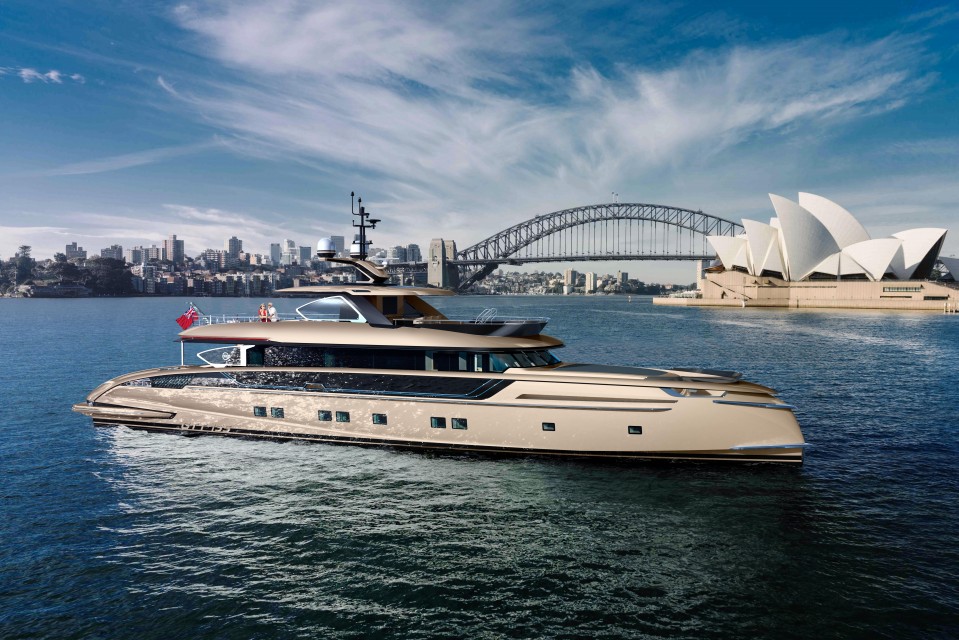 03 March 2020 · Special Offers
10 Things to do on the GTT 135
From having BBQ's with your friends to relaxing in the Jacuzzi or watching movies like never before, the GTT 135 is an extremely versatile yacht. Here is a list of 10 things to do on board the GTT 135.
1. Get a tan
Benefit from the GTT 135's 120m2 sundeck with ample lounging and bar areas. It is by far the largest in class and is sure to provide you with the best tan of the bay.
2. Relax in the Jacuzzi
Numerous powerful air jets work against your muscles and provide a strong pulsating air-water mixture at body temperature to stimulate your body and soul.
3. Listen to music like never before
The GTT 135's audio system comes from Britain's Bowers & Wilkins, one of the world's most respected makers of handcrafted, high-end audio.
4. Enjoy great natural lighting and panoramic views
Take in the scenic views from inside thanks to the full-height feature windows which provide ample natural lighting to the inside. laminated XIR glass is used to allow the most amount of light in without the heat.
5. Open air films
The GTT 135 includes the latest gen TVs built into the superstructure of the sundeck. Enjoy movies to the fullest in the open air.
6. Use the toys
Looking for a kick of adrenaline, take out the two Sea-Doo jet skis or go wakeboarding behind the tender.
7. Al-fresco dining
Enjoy your chefs take on the local cuisine in the open air as you watch the sun set on another day full of memories.
8. Feel at home
All spaces from the saloon to the five guest cabins are designed by the renowned designer Giuseppina Arena. Exotic natural woods and Italian marbles, as well as select loose furniture complete the rich and comfortable look.
9. Visit secluded beaches
Explore private beaches or arrange quick city visits with the GTT 135's custom Williams tender.
10. Discover any destination
Get to your favourite anchorage in a hurry or cruise long-range. The GTT 135's round bilge design and clever bow shape means a range of more than 3,000 miles, while a shallow draft of just 1.6 metres means you can get into shallow bays and anchorages that are beyond the reach of other superyachts.
Other news