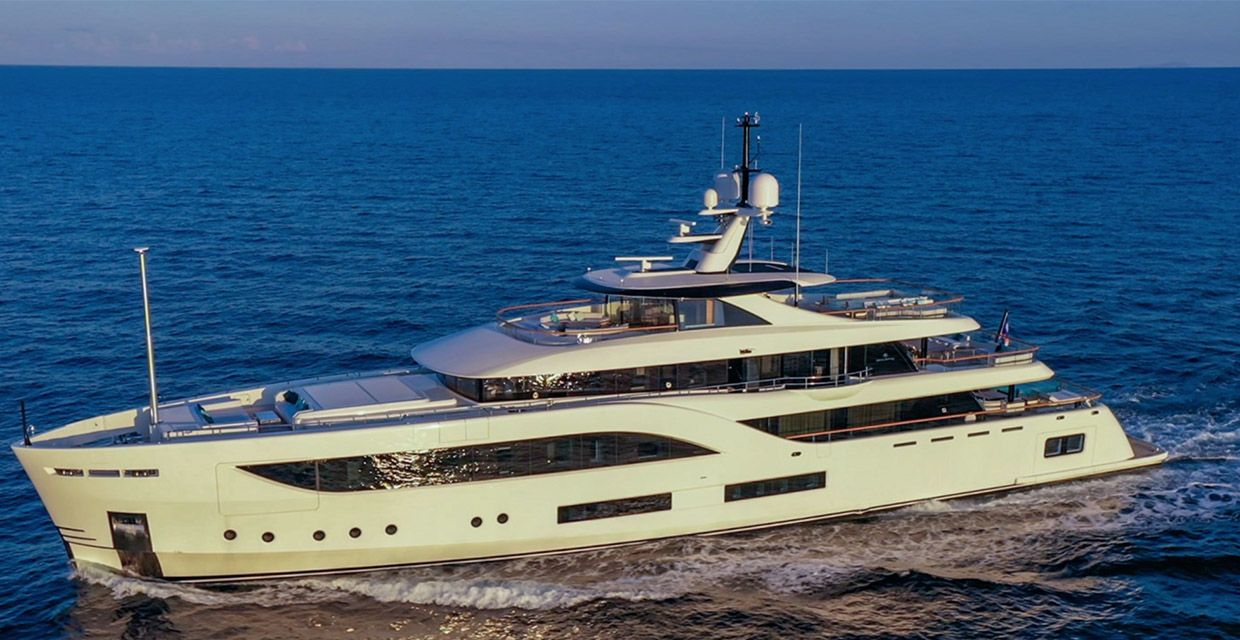 03 November 2021 · Industry
Baglietto's superyacht C now on the market
Delivered to her owner earlier this year, the 54.2-metre superyacht C has now hit the market. The custom-built yacht was designed to accommodate the owner's large family, with berths for up to 17 guests across seven staterooms comprising two master, two VIP, two double, and a children's room.
Her tri-deck layout characterized by a near vertical bow and long horizontal lines was designed by Horacio Bozzo Design, while C's naval architecture was completed by her builder, Baglietto. The aluminium motor yacht has a substantial interior volume of 860 GT, creating plenty of space for relaxing, entertaining, and socializing.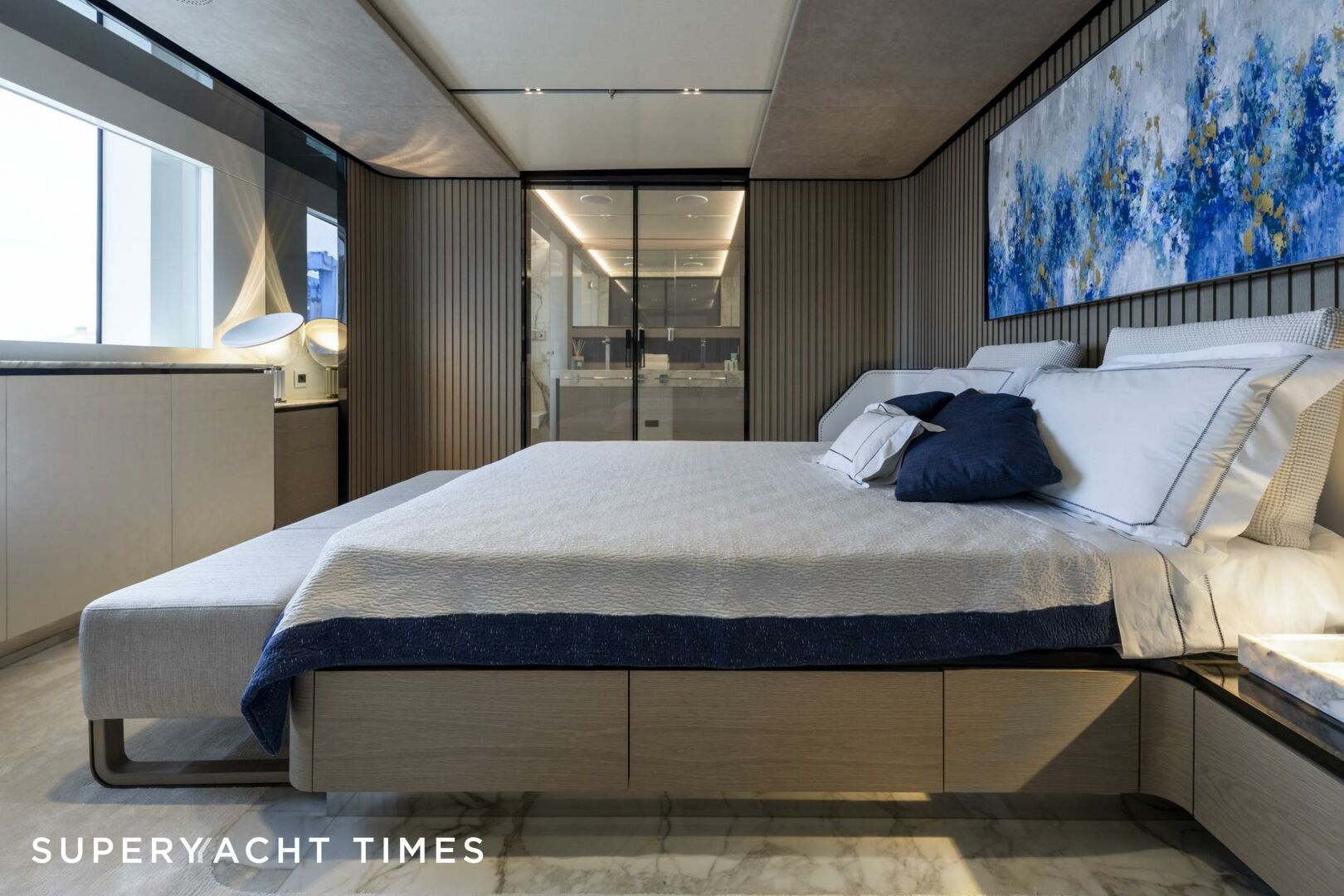 A fully equipped gym, a massage room, and a hammam are found onboard, offering much warranted relaxation after spending a full day out on the water by her beach club. There, guests can relax on the waterside with the full ocean breeze as the space opens on three sides. On deck, there is ample space for sunbathing as well as dining and relaxing alfresco.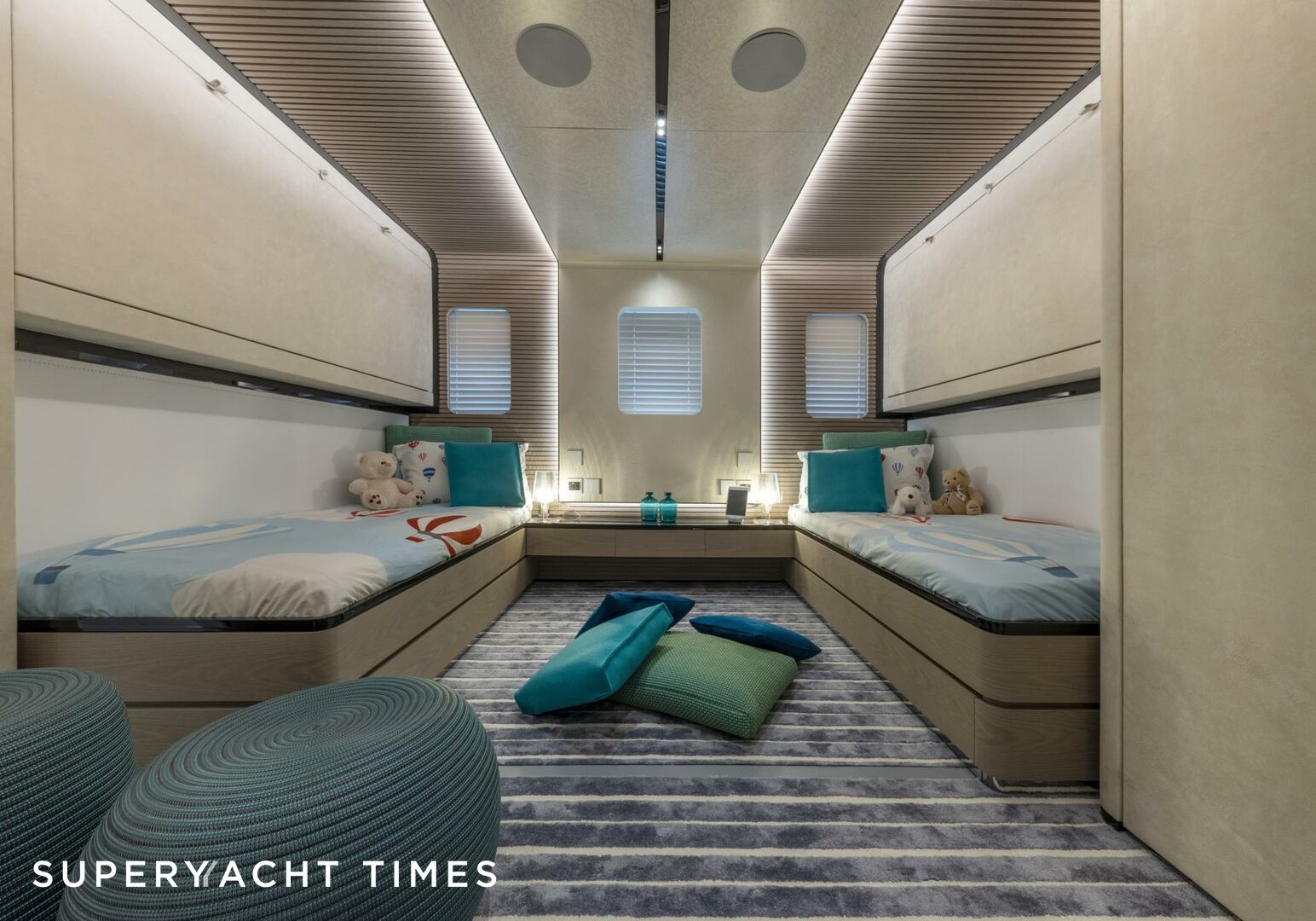 Hot Lab was the mastermind behind C's luxurious interior, which features large windows and generous headroom throughout. Materials such as light-colored oak and titanium, gold leaf accents, marble and a colour palette of cool blues and greens lend her a comfortable yet refined ambience.
Though the yacht was designed with the owner's family in mind, spaces such as her upper deck have been dedicated to the adults on board who can make use of her card table for game nights and a projector to curl up and watch a film.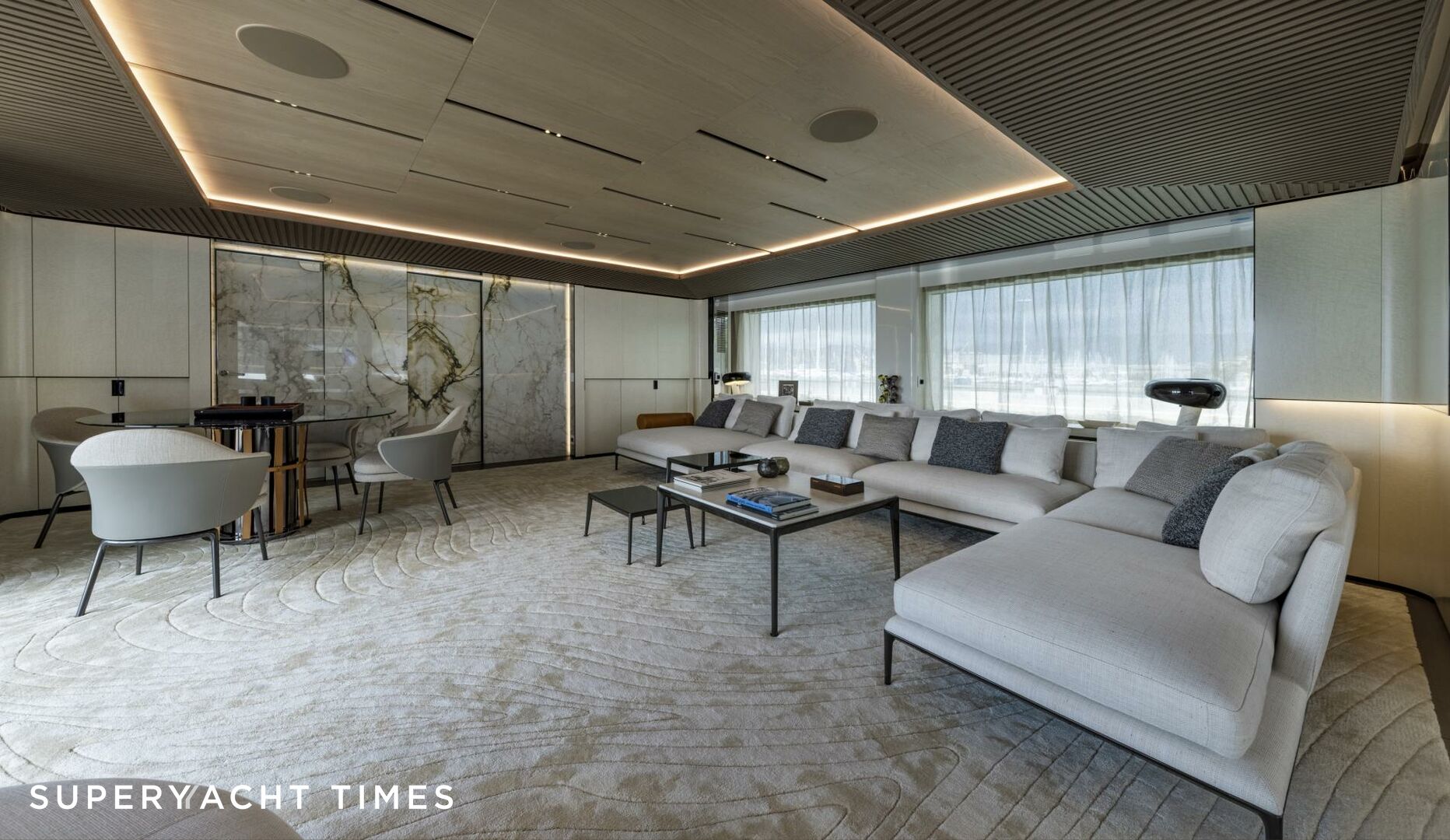 C is equipped with twin Caterpillar C32 Acert diesel engines, which provide her with a transatlantic range of 4,500 nm while cruising at 12 knots. Listed at 44.800.000 Eur.
Other news