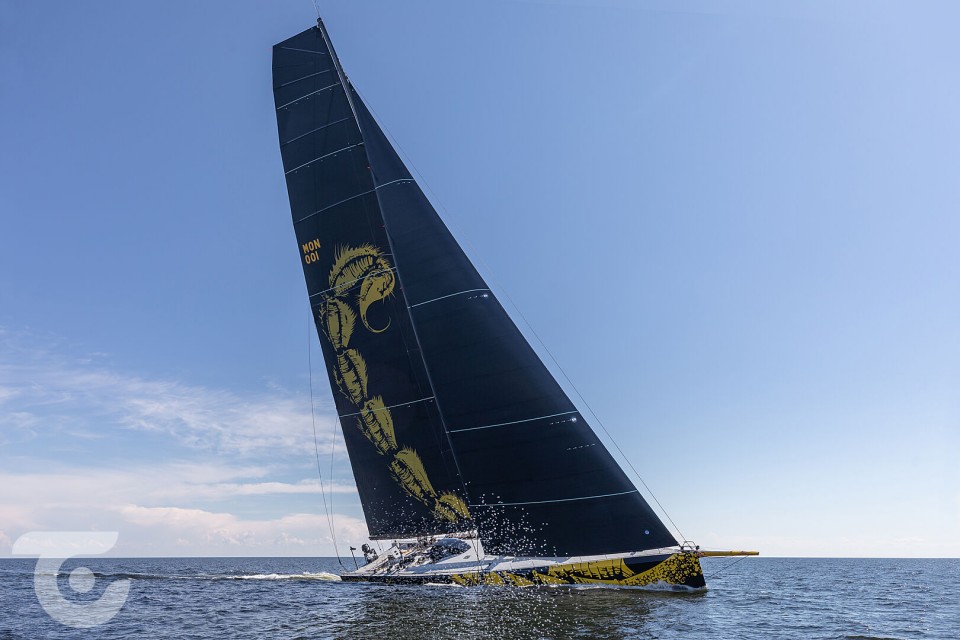 10 Июль 2021 · Другое
43m ClubSwan 125 Skorpios touches the water
Nautor's Swan have announced the completion of their flagship yacht, the ClubSwan 125 "Skorpios". The 42.62-metre yacht is a high performance maxi sailing yacht, and is the first hull of the racing series from ClubSwan.
Skorpios' hull, superstructure and decks are constructed from carbon fibre prepreg with Nomex and Corecell cores. She is fitted with a deep draught canting keel, reducing weight all of which help her to achieve her extremely light displacement. A unique rotating C-foil with an asymmetrical profile has been developed to give her vertical lift and reduce her displacement. She is also equipped with twin rudders for advanced control when at higher speeds.
Skorpios will be making her debut at the Rolex Fastnet Race.
Другие новости