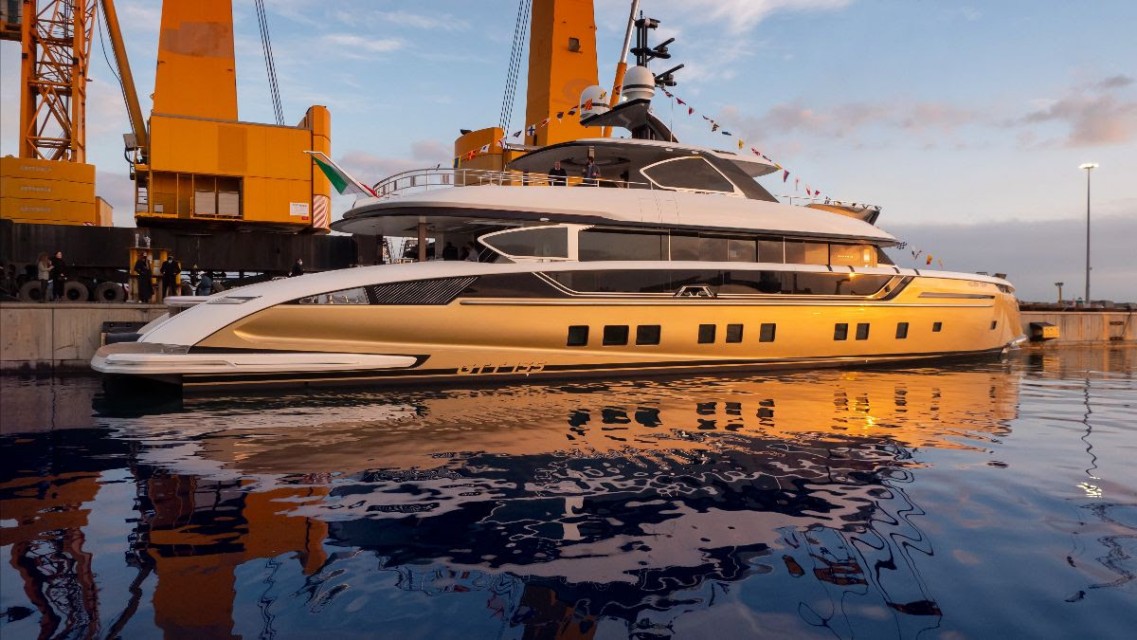 20 Май 2021 · Новости индустрии
Van Oossanen Naval Architects shares the spring updates
The season has started and the Van Oossanen Naval Architects team has reavealed it's results so far.
Dynamiq has launched its 41-metre GTT135 after just over two years of engineering and construction. "Stefania" is Dynamiq's first GTT 135- a full aluminium yacht with an exclusive metallic gold hull. As well as a stunning exterior, she is an extremely efficient and comfortable yacht-the culmination of yet another successful collaboration between Dynamiq and Van Oossanen Naval Architects.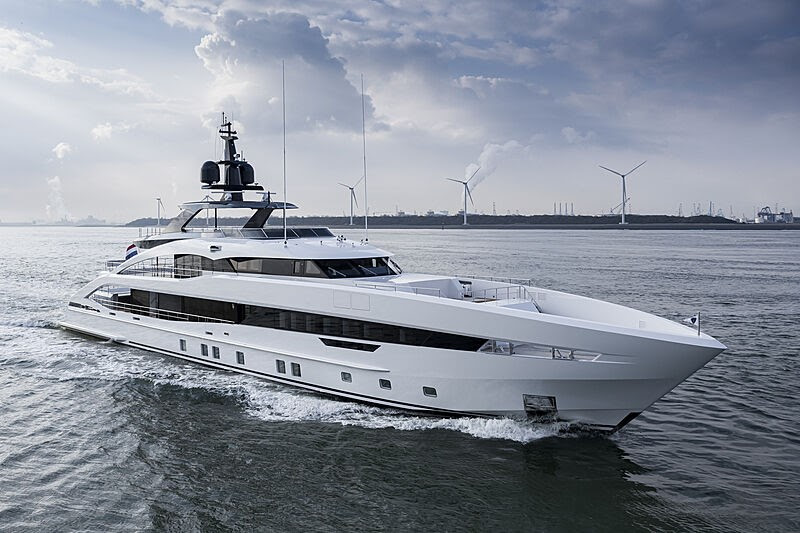 One of Heesen's latest yachts-the 49.8m "Aquamarine", has been out on sea trials. Heesen Yachts worked side by side with Van Oossanen Naval Architects' hydrodynamics specialists to create a hull design with 12% improved efficiency and a 2.15 metre draught.
Turkish Yard Alia Yachts has launched its 36-metre "PHI Phantom"- a shadow vessel to Royal Huisman's 58.5-metre "Project PHI". Van Oossanen developed the concept with the Captain, and provided the naval archictectural services.
Kooiman Marine Group launched its latest POA2 patrol vessel in early April. (The first was launched in March). Van Oossanen assisted in the Fast Displacement Hull Form (FDHF) and the Hull Vane.
Van Oossanen Naval Architects currently have 46 vessels under construction at 19 shipyards in four countries.
Другие новости