Five-deck superyacht KISMET was designed to be one of the most spectacular luxury yachts in the Caribbean and Mediterranean. Featuring accommodations for 12 guests in 7 staterooms and a breathtaking interior by Reymond Langton Design, KISMET is among the most coveted luxury mega yachts in the world today.
KISMET is offering great opportunities for active leisure, but as well for pure relaxation.
Send Enquiry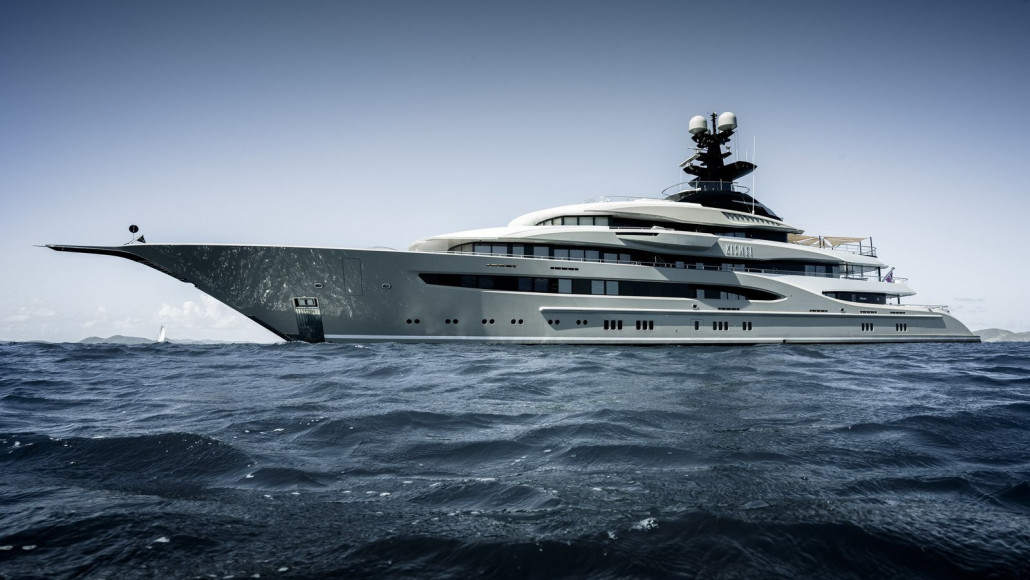 Features
She is equipped with spacious dance floor, where you can dance all night, amazing for events.
Big selection of jet-skis, scuba diving equipment for those who seek active entertainment.
Large swimming pool and beach club to enjoy the sun and swimming at its best.
Wonderful spa for pure relaxation of soul and body.
Won at the 2015 World Superyacht Awards top spot in the Displacement Motor Yachts of 1,300 GT to 2,999 GT of 75 meters above.
The video walls – with one extending two decks high made up of 42 individual 140-centimetre monitors. Not only to watch movies but programmed to show digitized, high-definition moving artwork as a backdrop to life on board.
Transformable spaces with large-scale entertainment potential, same time enough intimacy for family use or small charter parties on such a big yacht.
Built with a lot of input from Owner's captain and chief purser with a lot of attention to crew movement and service efficiency.